Back to news
Clinical trials review backs mobile clinics to help widen participation
Cheshire-based EMS Healthcare, the UK's largest mobile clinical research partner, has welcomed today's publication of Lord James O'Shaughnessy's review into commercial clinical trials.
Cassie Kendrew
Published 26 May 2023
Clinical research
The review's 27 recommendations have been accepted by the government, along with additional funding of more than £120 million.
A key case study highlighted in the report is the GRAIL NHS-Galleri trial, which used EMS Healthcare mobile units to recruit 140,000 volunteers across the country in just 10 months.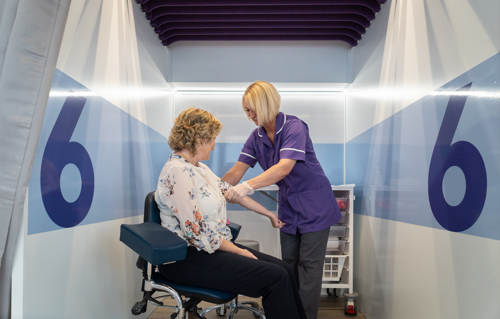 The review says the trial was "one of the fastest recruiting cancer diagnostic studies. To date, study retention remains high, reflecting participants' engagement with the trial."
Cassie Kendrew, Commercial Director at EMS Healthcare, said: "In our submission to Lord O'Shaughnessy, we emphasised that with the NHS continuing to face extreme capacity pressures, support from the independent sector is critical if we are to maintain momentum in both clinical trials and research programmes." 
Today's report recognises the importance of innovation: "The NHS-Galleri trial demonstrates the benefit for large-scale, fast recruiting trials of using innovative trial approaches to facilitate more diverse and representative trial recruitment than has been achieved through traditional methods."
Helen Jones, Divisional Director, Clinical Research, at EMS Healthcare, concluded: "We believe that the use of mobile units is undoubtedly a successful template for widening trial participation, particularly in hard-to-reach communities – it's hugely encouraging to see this acknowledged in the O'Shaughnessy review."
A detailed response from the government to the review recommendations is due in the autumn.