Back to news
Leeds Teaching Hospitals NHS Trust embraces mobile unit to recruit patients for psoriasis trial
Leeds Teaching Hospitals NHS Trust has partnered with EMS Healthcare to recruit participants for a psoriasis research study which aims to assess the condition and understand the risk for patients developing other complications of their condition. 
Helen Jones
Published 08 May 2023
Clinical research
Psoriasis is a common skin disease which affects around in one in 50 people. The vast majority of patients are not under a dermatologist's care and don't receive the care they need. Without adequate treatment, this could have an impact on quality of life. 
Dr Philip Laws, Consultant Dermatologist at Leeds Teaching Hospitals NHS Trust, said: "What we're trying to do is appreciate the burden of disease and their risk for developing other complications of their condition.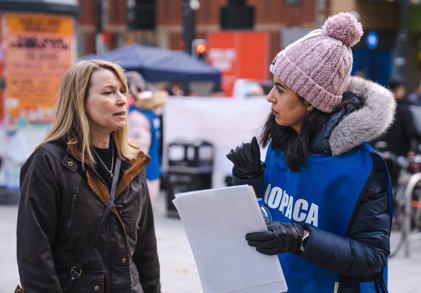 "The mobile unit has added a really unique angle to this project in that it allows us to work from a busy city centre and it offers a private space to assess patients."
Using an Outreach self-drive unit, EMS Healthcare's first self-drive innovative solution offers a clinical environment which can easily be taken directly to busy city centres but also remote, countryside locations. 
Andy Morris, Commercial Manager for EMS Healthcare, commented: "Given the nature of the trial, we felt that our Outreach unit with dual consultation rooms was the best approach, so that members of the public could each see a doctor at the same time in two private spaces."
By visiting the clinic, members of the public who meet the inclusion criteria to take part in the study, can help support further research to increase the understanding of the impact psoriasis and other skin conditions have.