Back to news
Mobile care the community
Keith Austin
Published 16 May 2012
Keith Austin talks about the Health and Social Care bill for England that finally became law in March 2012 and how those implementing the reforms have a year to prepare for a new era in healthcare provision.
The new clinical commissioning groups (CCGs) will take charge of finance and accountability, seeking new ways of providing cost-effective community based care. One of the challenges they face is the lack of suitable facilities.
Creating high quality, healthcare provision for patients via medical trailers is one solution being deployed. EMS Healthcare has seen demand for this type of care soar and the benefits are now being realised across the country.
State-of-the-art medical trailers provide everything from temporary GP surgeries to mobile treatment wards. They can be quickly set up and moved around, providing a flexible solution for public and private providers who are seeking innovative ways of delivering NHS services.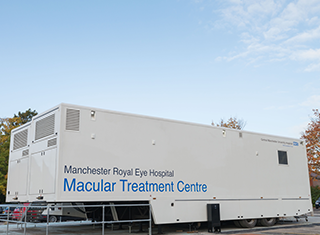 A dual-purpose temporary healthcare unit, which EMS Healthcare installed in just seven days from signing the contract, is now serving hundreds of patients in Newcastle and is just one example of mobile care working in the community. Two medical trailers have been connected at the Blakelaw Clinic site to form a temporary, state-of-the-art GP and dental clinic, which is being deployed during the building of a new health centre delivered via the local LIFT Company for Newcastle Primary Care Trust.

Allowing GP and dental services to be delivered from the same site, the high spec facilities span everything from consultation rooms to reception and kitchen areas with full air conditioning and disabled access, providing a clinical environment that ensures consistent patient care during the Trust's vital renovation.
Similar benefits are being recognised in Yorkshire where mobile accommodation is helping medical consultants save the sight of thousands of patients.
A medical trailer is the base for eye (ophthalmology) specialists treating up to 50 patients a day with neovascular age-related macular degeneration (nvARMD), which causes progressive sight loss. The unit allows patients to visit their local hospital site for treatment, saving them a trip of up to 84 miles.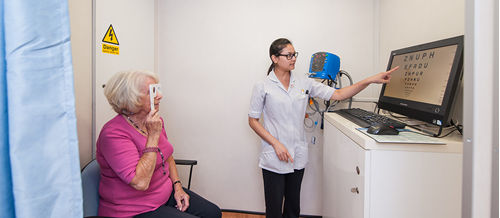 Commissioned by The Eye Site Clinic Ltd, the trailer enables the delivery of an injectable drug treatment to patients who would otherwise go blind without it. The unit is being initially deployed at Bridlington hospital, eventually moving to other hospitals around the East Coast.

Richard Gale, consultant ophthalmologist at York Teaching Hospital and chairman of the Eye Site Clinic Ltd said: "There are an estimated 26,000 new cases of nvARMD a year, and the demand on ophthalmology units has become overwhelming. Eventually we hope to be able to offer this mobile service to hard pressed units throughout the country."
Medical trailers are a proven accommodation solution, and could prove an increasingly important choice in the armoury of CCGs as they find innovative ways of providing care closer to people's homes in the restructured NHS.