Back to news
Raising cancer awareness through roadshows
Keith Austin
Published 06 September 2010
Cancer is an illness that affects all of our lives, one way or another; and an article this month in the influential Health Service Journal (HSJ) by John Baron, the chair of the all-party parliamentary group on cancer analyses why the UK still lags behind the rest of Europe for cancer survival rates. The real problem is that it takes too long for people to be diagnosed in the first place. Raising public awareness of early danger signs is essential, he says.
It is an issue that a number of EMS' clients have already tackled, through innovative mobile campaigns that are having a real effect on people's lives.
Managing Director Keith Austin comments: "PCTs and charities have already recognised the importance of taking cancer awareness campaigns out on the road - to supermarkets, leisure centres,retail parks and other places where people live, work and play."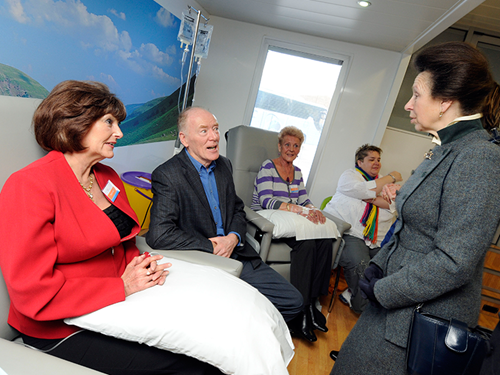 Ashton, Leigh and Wigan NHS used an cancer awareness roadshow to target a borough where around 50 people a year die from cancer because they present symptoms too late. PCT health professionals carried out an average of 25 consultations a day, providing information about lung, breast and bowel cancer to hard-to-reach groups, particularly men, who would not normally visit their GP.
Mobile initiatives are helping to improve the treatment experience for patients too. The Welsh cancer charity Tenovus is easing the practical and emotional strain of chemotherapy by visiting rural communities with a mobile treatment unit at five sites, 52 weeks a year. It has helped reduce patient travelling time by over 50%.
Recently, the Tenovus unit visited the National Cancer Research Institute conference to spread the word about the benefits of going mobile. EMS has created a booklet for PCTs and charities that may be considering similar campaigns.