Back to news
Roadshow experts EMS scoops IiP Silver Award
The UK's leading marketing roadshow expert EMS has been awarded the coveted Investors in People (IiP) Silver status.
Keith Austin
Published 16 August 2010
The Silver award, which marks achievements above and beyond the core IiP Standard, is held by just 229 out of 25,000 IiP-recognised companies in the UK. EMS, which employs 45 people at its Cheshire headquarters, is one of just 36 companies in the North West to hold the Silver award – a rare achievement among small to medium sized businesses and more common in large, corporate organisations.
Key areas for EMS during the IiP process were to demonstrate how the company is maximising profitability and increasing sales and customer satisfaction through investing in staff to ensure high performance.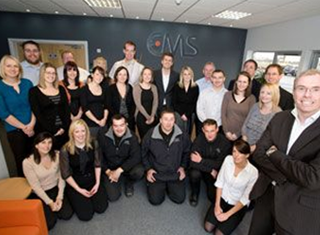 The IiP audit report said EMS had produced a 'fantastic' team effort in the last year and was 'undoubtedly a great place to work.' The company's commitment to the values of 'passion', 'professionalism' and 'meeting customer expectations' were fully embedded in all of its activities, and it was in a good position to achieve IiP Gold standard in the near future.
Keith Austin, CEO of EMS comments:
"We are extremely proud to gain Silver status, and it is a fitting award as we celebrate our 10th year in business. We have always focused on ensuring that the company recognises and rewards great performance and invests in the learning and development of our people. This has clearly paid off. Even in these challenging times, EMS continues to win valuable contracts both here in the UK and internationally, and we look forward to working towards achieving IiP Gold status very soon."