Back to news
Healthcare Highlights - 2018
Keith Austin
Published 16 January 2019
Clinical capacity
UK's First
In May, we launched the UK's first fleet of mobile decontamination units for endoscope reprocessing. In partnership with Cantel (UK) Limited, we developed Quest+ Decontamination, a single trailer mobile solution, which enables NHS Trusts to maintain reprocessing capacity without disruption during disaster recovery, departmental refurbishment or when in-house decontamination departments are running at full capacity.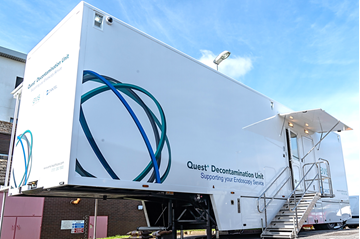 To date, over 7,000 endoscopes have been reprocessed on board our units and we now operate the UK's largest fleet of mobile decontamination units.
Be Cervix Savvy Round 2
June saw the return of the Jo's Cervical Cancer Trust, Be Cervix Savvy Roadshow. One in four women in Scotland don't attend smear tests and the roadshow set out to educate and engage with them in the heart of their local communities. A roadshow visitor in Aberdeen commented "I have used Jo's services before and I thought you were absolutely amazing, and raising awareness is so, so important. I am so glad you are doing it". During the first round of the tour, in 2017 the team of brand ambassadors and roadshow volunteers engaged with over 9,000 women. 
UK's Largest
November marked the launch of another exciting project, and one that saw us working with several fantastic partners. The mobile lung screening trial in partnership with Yorkshire Cancer Research, Alliance Medical Ltd and The Leeds Teaching Hospitals NHS Trust is the largest of its kind in the UK.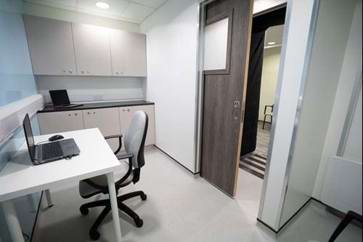 The trial, utilities one of our Liberty mobile medical units, which underwent an extensive refurbishment process to ensure the unit provided a welcoming and comfortable environment for patients and staff. At the time of installation, Suzanne Rogerson, Senior Research Nurse said; "When I first stepped on board the mobile unit it felt light, bright, spacious and modern and just like a standard hospital, clinical area." To date, over 300 lung health checks have been completed on board the mobile unit.
Macular Milestone
2018 marked 5 years of the Frimley Park Hospital mobile macular unit being in operation, and to date the mobile unit has created over 57,000 additional clinic slots. A fantastic milestone for the unit, which was initially contracted for just two years. The mobile macular unit, continues to ensure patients have access to regular planned appointments and a service that makes vital eye care more accessible in community locations.
Looking ahead
As we move into 2019 and following the recent NHS Long Term Plan1 announcement, we're sure that three common themes will dominate.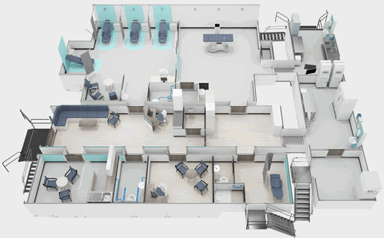 The drive to detect cancers sooner: As we're seeing more coverage around the importance of early diagnosis, it's just as vital that the public are made aware of the signs and symptoms. Utilising a communication/awareness roadshow can help to educate thousands of people all over the UK and be a driving force toward earlier diagnosis.



Demand for gastrointestinal endoscopy procedures: With this set to exceed 2.4 million procedures per annum by 2019/2020 we're developing a fully integrated mobile endoscopy/decontamination facility, which is being designed in accordance to JAG guidelines. The first unit will be available from March, with the second following later in the year.

Mobile Decontamination Units: Following the successful launch of the UK's first fleet of mobile units for endoscope reprocessing in 2017, our 4th unit is now available. To date, over 7,000 endoscopes have been reprocessed on board our units and due to the on-going demand for the service we're sure to see this number to continue to increase in 2019.
For more information about any of our services, and for showcase opportunities contact;
Jo.Quarterman@ems-healthcare.com

1 https://www.longtermplan.nhs.uk/