Back to news
Healthcare Highlights 2016
Keith Austin
Published 21 December 2016
Clinical capacity
It's been a year of continued growth and success at EMS Healthcare. Take a look at our healthcare highlights of 2016. 
1. National NHS framework award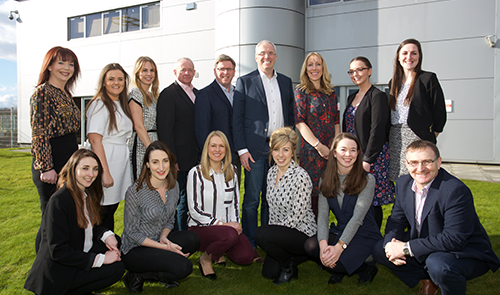 For healthcare providers looking for a mobile solution, often when they're facing mounting pressures and need a quick solution. That's why it was so important for us to become a listed supplier on the Mobile Diagnostics, Theatres, Treatment and Therapy Services Framework for a range of clinical areas including:
The framework, which is run by the NHS's North of England Commercial Procurement Collaborative, was renewed to support a continuous increase in demand for these services. The framework is available to any NHS Trust and Clinical Commissioning Group (CCG). It makes procurement a simpler and faster process for acute Trusts enabling us to respond quickly to today's healthcare challenges with a mobile solution.
2. Undisrupted delivery of life saving 
treatment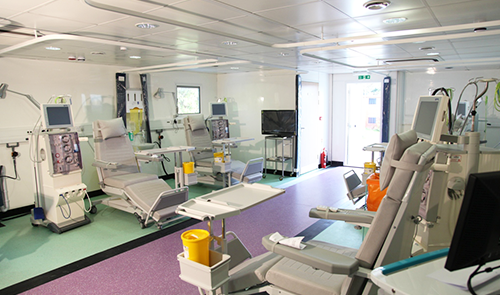 Our contract to supply King's College Hospital Mobile Renal Dialysis Unit at Dulwich Community Hospital extended into its fifth year. The mobile unit continues to provide additional capacity to meet the needs of both patients and staff at the Hospital, treating 48 patients per week.
We secured a contract this summer with St George's University Hospitals NHS Foundation Trust to provide them with an 8 station mobile renal facility, whilst the Hospital estate undergoes major refurbishment works. The Trust benefitted from the support of a robust, efficient NHS framework contract meaning the solution was swiftly deployed and on site within 6 weeks. Patients are now receiving essential renal dialysis treatment on the mobile unit six days a week.
3. Mobile Macular Units continue to create capacity
Our mobile macular units with Frimley Park Hospital NHS Foundation Trust and Central Manchester University Hospitals NHS Foundation Trust created an additional 22,500 clinic slots this year. The mobile units enable both NHS Trusts to:
Reduce capacity pressures at existing eye departments
Ensure patients receive regular planned appointments
Make vital eye care much more accessible
At Frimley Park Hospital, an original two-year contract has been extended for a further three years, while Central Manchester has extended its initial 12-month contract for another year. 
4. Charity roadshow exceeds target by 163%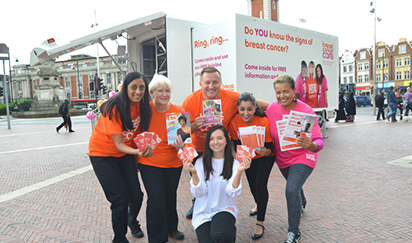 Breast cancer charity Breast Cancer Care had some ambitious targets for its first mobile roadshow. 
Its aim was to reach 12,500 people with messages about the signs and symptoms of breast cancer. Over a 24-week period, we helped them take their mobile breast awareness roadshow to 40 different UK locations and reach 32,923 people.
5. Strengthened project team
Cath Williams joined us as Project Administrator to manage existing client projects as well as healthcare communication roadshows and Jo Quarterman will return from maternity leave in January to take up the role of Account Manager. Jo will be responsible for managing new and existing client accounts.
We are looking forward to continuing to deliver excellence with care in 2017, as it already looks to be one of our busiest years yet.
For more details about EMS Healthcare, please contact our team.